So sick of the selected outrage from Progressives. What short memories they have.
70news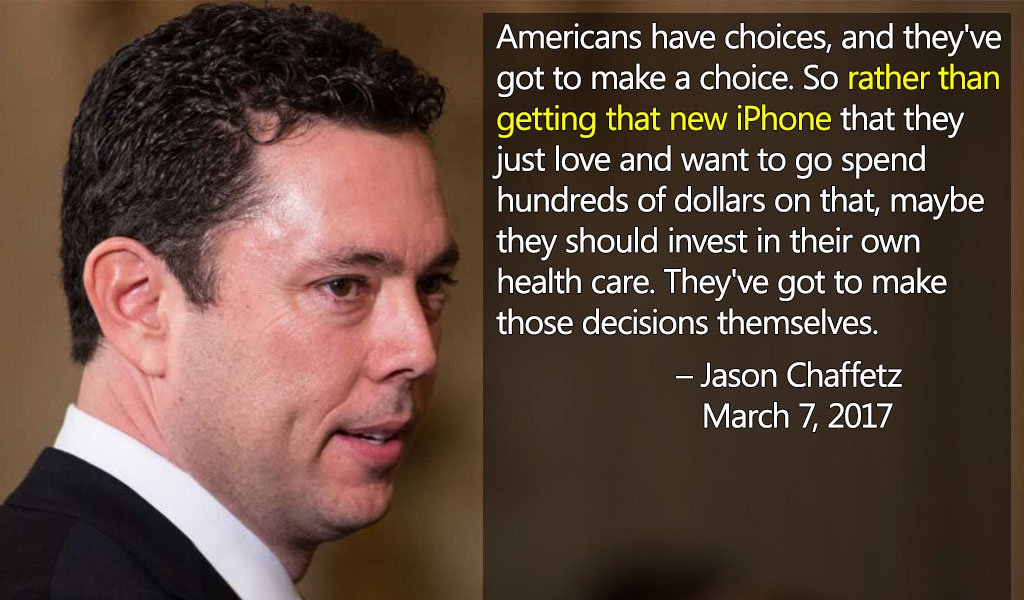 GOP Jason Chaffetz echoes Obama on prioritizing health care instead of new iphone and he was called a 'turd' by angry liberal tech blog writer at Gizmodo.
'One thing we do know? House Republican Jason Chaffetz is a turd' writes Matt Novak. (  Gizmodo: Top Republican Says Poor People Should Stop Buying iPhones, Buy Health Insurance Instead )
Hey, Gizmo guy, didn't Obama said the same thing to a group of Mexican audience?
OBAMA TO MEXICAN AUDIENCE ON OBAMACARE: 'If you looked at that person's budget and you looked at their cable bill, uh, their cell phone bill, other things that they're spending on, it may turn out that it's just they haven't prioritized health care because right now everybody's healthy.'
RUSH LIMBAUGH: Jason Chaffetz, Republican from Utah, is being savaged across the media for being a heartless, mean-spirited Republican for daring to suggest that people might want to choose health insurance over an…
View original post 285 more words